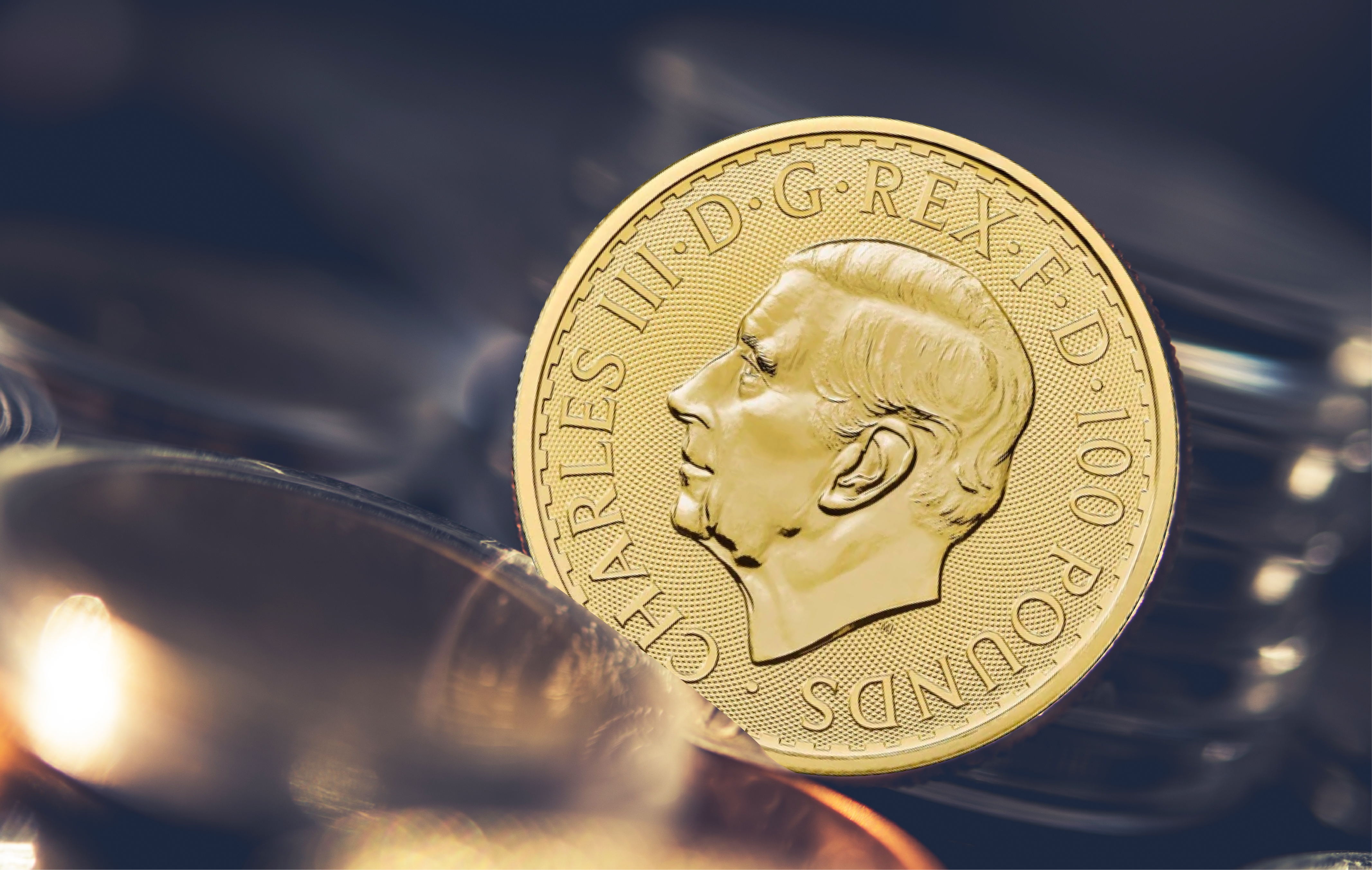 King Charles iii Gold BRITANNIA UNIQUE OPPORTUNITY
For a short time 1% OFF this historic coin, low price, NO VAT, and with FREE insured delivery!
1% OFF FOR A LIMITED TIME ONLY
FREE Insured UK Delivery
King Charles III Sovereign Gold Coin
In a world brimming with uncertainty, the King Charles III Sovereign Gold Coin represents not only stability but a celebration of a new chapter in British royalty. Crafted from 99.99% pure gold, this coin is a tangible connection to the heritage and future of the monarchy.
Entry into Royal History: For newcomers, the King Charles III Sovereign Gold Coin offers a prestigious entry point into precious metal investment, representing a significant moment in British royal history with the ascension of King Charles III.

Solid Gold Assurance: This coin is a sound choice for both novice and seasoned investors, being minted with 99.99% pure gold. Its intrinsic value and stability make it a reliable asset in any economic climate.
Protection Against Market Fluctuations: Ideal for those new to investing, gold is a classic hedge against inflation. Experienced investors will appreciate this coin as a means to maintain purchasing power in a fluctuating market.
Strategic Diversification: Adding this coin to an investment portfolio introduces a tangible asset that helps balance risk, a wise strategy for beginners and a prudent tactic for seasoned investors seeking portfolio diversification.
Physical Investment Security: Owning a tangible asset like the King Charles III Sovereign Gold Coin offers a unique sense of security and direct ownership, a refreshing contrast to digital assets and a reassurance to investors of all levels who value physical possession of their investments.
I have been buying and selling through GCIL for 3 years now. I prefer to be able to discuss my plans with someone, as a trader I am looking to buy low and sell high...
...They always keep me informed on prices and movements in the market, making the decision on when to sell and take my profit a lot easier, I have received both my initial investment and profits every time and within 24/48 hours. Great company to buy gold and silver from, and they are always at the end of the phone if I need them...
Highly recommend GCIL for all you bullion needs.
Yasser | 3 Year Investor with GCIL.
Need to know more about Gold Bullion?
Why Invest in Gold Bullion?
Gold bullion has been a symbol of wealth and security for centuries. It's a tangible asset that's independent of the financial system's fluctuations, often increasing in value when other investments falter.
Why Hold on to Gold Bullion?
Holding gold is a strategic move for any investor. It's an asset that has historically maintained its value, serving as a hedge against inflation and currency devaluation, ensuring your wealth is preserved for future generations.
Is Now a Good Time to Buy Gold?
With geopolitical unrest on the rise, the potential for gold prices to soar has never been more significant. Investing now positions you to benefit from the expected upsurge as gold reclaims its role as a sanctuary asset amid global economic volatility.
How much Gold Should I buy?
Depending on your goals your asset allocation can differ, most experts suggest between 8-12%, with this going upto 15% if your goal is to diversify your portfolio. This could grow higher if you wanted to secure wealth during particularly volatile times.
What you can expect from GCIL
We don't just sell you gold coins; we provide a comprehensive investment service that includes expert market knowledge tailored to your financial goals. Our legacy of quality service since 2009 is built upon providing you with a secure investment path.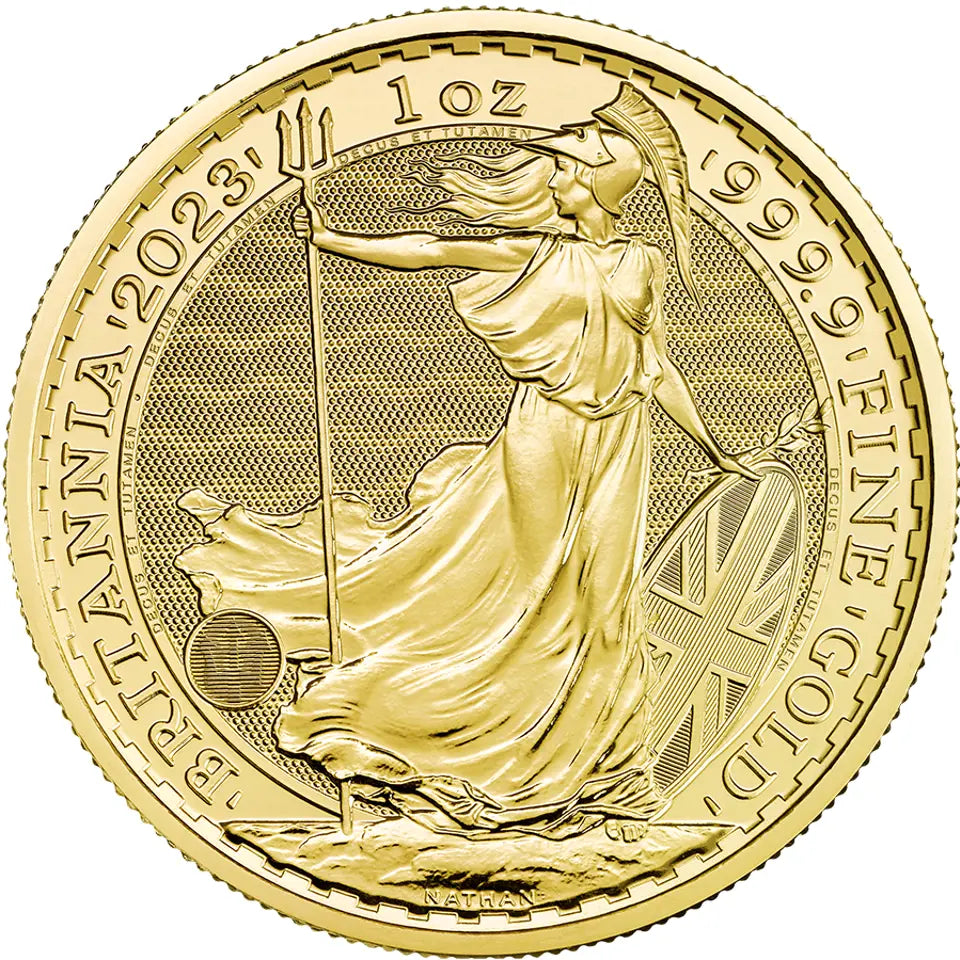 ---
The 2023 King Charles III Britannia 1oz Gold Coin is a timeless statement of British heritage. These coins are precision stamped from .9999 fine gold, making them a beautiful way to grow your gold portfolio. Invest in a piece of British history with this classic coin.
The gold content in each coin is safeguarded by the British government, ensuring that your investment is backed by one of the world's oldest and most stable economies. Invest in certainty with this timeless coin.